Product no longer stocked – limited availability
Contact for pricing and lead time--a minimum order quantity may apply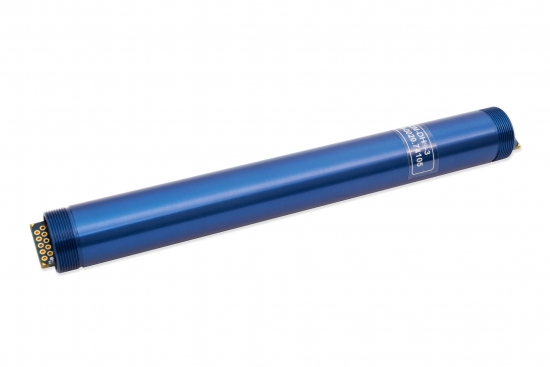 The 3DM®-DH3 is a downhole orientation sensor and datalogger. It incorporates acceleration sensors, magnetic field sensors, and temperature sensors, together with an on-board microprocessor, embedded software algorithm, non-volatile memory for configuration, flash datalogging memory, and serial communication interface. Its form-factor, rated temperature range and power supply requirements are optimized for downhole applications.

The 3DM-DH3 provides accurate drill path measurements including Inclination, Azimuth, GTF, MTF, Dip Angle, sensor temperatures, G-TOT and H-TOT.
Datasheet
Manual
Best in Class
    Precise downhole orientation
    High-speed sample rate & flexible data outputs
    Extended use, low-power data logging
Easiest to Use
    Rapid deployment in the drill string
    Outputs drill path measurements
Cost Effective
    Reduced cost and rapid time to market for customer's applications
    Aggressive volume discount schedule
Sensor
A/D resolution 24 bits accelerometer; 16 bits magnetometer
Angle resolution 0.02˚
Accuracy ± 0.2˚ inclination ± 0.5˚ azimuth
Angle measurement repeatability 0.1°
Operation
Output data rates up to 8Hz
Output inclination, azimuth, GTF, MTF, Dip Angle, G-TOT, H-TOT
Datalogging capacity up to 32,768 data records
Package
CNC Anodized Aluminum
Precision alignment features
Highly compact and low profile

177.0 mm x 21.0mm diameter
91.0 grams

RS422
–40 to +125 °C operating temperature range
General Documentation
Technical Notes
Contact Sales
Please use the form below to contact us or call 802 862 6629.