Applications
Downloads
Tags
Parameters
By
Posted

Friday, July 24, 2015 - 15:00

Friday, July 24, 2015 - 01:15
MicroStrain's wireless sensor system is demonstrated in flight tests for direct load monitoring on Bell M412 rotating components along side energy harvesting and energy aware operating modes.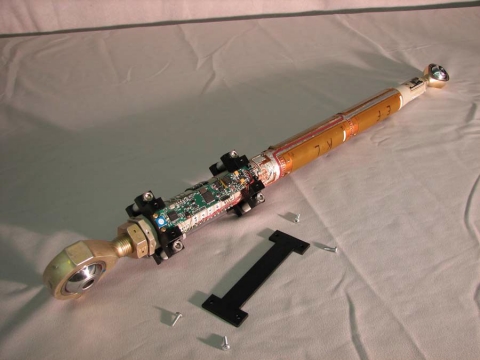 Abstract: Rotorcrafts are subject to intense and highly variable loading events. Understanding and tracking the strains exerted on distributed components is essential for reliably forecasting maintenance and servicing needs. Yet, condition monitoring technologies can be expensive, power hungry, and time consuming networks to support.
MicroStrain's energy harvesting wireless pitch link load monitoring network provides an innovative solution for high resolution monitoring of rotation parts. The embedded system was demonstrated during flight on the Bell model 412 helicopter. Wireless pitch link strain was recorded up to 1024 Hz and powered entirely by piezoelectric energy harvesters. As a result, rotorcraft operators can achieve more efficient, cost-effective maintenance.
---