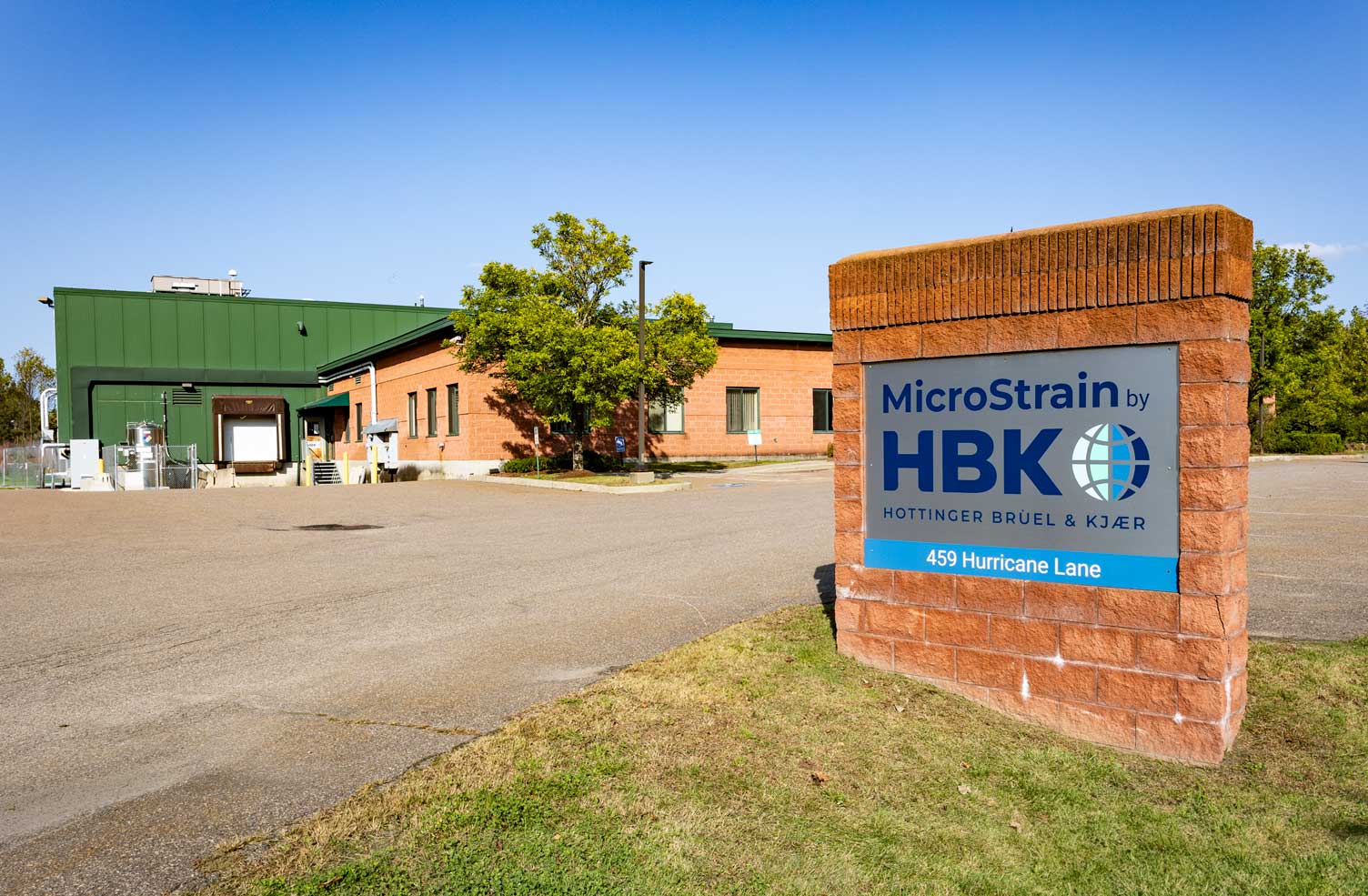 About Us
Welcome to MicroStrain, a proud member of the HBK family. At our core, we are a dynamic company that specializes in creating advanced sensors and systems. These innovative products find their use in a diverse range of applications, from advanced manufacturing and off-highway vehicles to unmanned robots and vehicles, civil structures, and even intricate down-hole tools.
Our journey began in the vibrant town of Williston, Vermont, and over the years, we've evolved, adapting to the ever-changing technological landscape. From our early ventures in micro-displacement sensors that were vital for biomechanics research applications, to our expansive product line of inertial and wireless systems today, innovation has always been our driving force.
Our commitment to excellence isn't limited to our products. We take immense pride in our values of integrity, teamwork, and positivity. At HBK, these guiding principles - Be True, Own It, and Aim High - resonate deeply, influencing our every endeavor. By holding true to these values, we ensure that we not only meet but consistently exceed the expectations of our stakeholders, foster an environment of respect and trust, and pave the way for success and growth.
With roots tracing back to the merger of Brüel & Kjær and HBM in 2019, HBK has grown to become a global leader in sensing technology, boasting a presence in over 80 countries and a dedicated team of over 3,000 employees worldwide.
Our location near Burlington, Vermont, isn't just a workplace; it's a haven for innovation and creativity. Consistently recognized as one of the top places to work in the state, we offer a unique blend of a close-knit community feel backed by the resources of a global entity.
At MicroStrain, we are continually pushing boundaries, developing cutting-edge products that address complex engineering challenges, and partnering with our customers to craft solutions that will define the next generation of technology.
Commitment to Quality
At MicroStrain, excellence is not just an aspiration – it's ingrained in our DNA. Every product that leaves our doors is a testament to our relentless pursuit of the highest standards of quality. Our teams, driven by passion and precision, continually strive to innovate and refine, ensuring that every solution we provide is the embodiment of reliability and performance. Our track record speaks to our dedication; it's seen in the trust our clients place in us, and the reputation we've cultivated in the industry.
While we are proud to be ISO 9001 and NDAA compliant, these certifications are merely external reflections of our intrinsic commitment to quality. Our true measure of success is the satisfaction and trust of our partners and customers. In every endeavor, MicroStrain by HBK pledges to uphold these standards, defining the very essence of quality in the industry.