Torque-Link-200
Rugged Wireless Torque/Strain Sensor Node, 1-Channel
Transform standard driveshafts into wireless torque transducers by application of one strain bridge. The node supports high resolution, low noise data collection from 1 differential input channel at a sample rate up to 1 kHz. An integrated hall effect sensor enables reporting of RPM and total pulses allowing for the derivation of real-time power in torque applications.
Product Highlights
Two to six inch diameter shaft (standard), more sizes available on request
One differential input channel (standard) for full-bridge strain gauge integration (two channels optional)
Ideal for static and dynamic torque measurements with full temperature compensation and bending cancellation
Alternative gauge configurations enable axial and bending measurements
Rugged ABS housing designed for remote, long-term installation on cylindrical shafts
Application-specific designs available on request
THIS PRODUCT HAS BEEN DISCONTINUED AND IS NO LONGER AVAILABLE TO PURCHASE
Specs
General

Sensor input channels

Differential analog, 1 channel (standard),

2 channels (optional) , 1 RPM/pulse

Integrated sensors

Internal temperature, 1 channel

Data storage capacity

16 M Bytes (up to 8,000,000 data points)

Analog Input Channels

Selectable measurement ranges

±19.5 mV to ±2.5 V

Single-ended input impedance

1 Mohm

Resolution

24-bit

Digital filter*

Configurable SINC4 low pass filter for reducing noise

Bridge excitation voltage

Configurable: 1.5 V or 2.5 V (100 mA)

Measurement gain and offset

1 to 128

Integrated Temperature Channel

Measurement range

-40 to 105° C

Accuracy

±0.25° C

Sampling

Sampling modes

Continuous, periodic burst, or event triggered

Sampling rates

Up to 1024 Hz

Sample rate stability

±5 ppm

Network capacity

Up to 127 nodes per RF channel depending on settings. See:

Synchronization between nodes

± 50 μsec

Operating Parameters

Wireless communication range

Line of sight: 1 km (ideal), 400 m (typical); Indoor/obstructions: 50 m (typical)

Radio frequency (RF) transceiver carrier

License-free 2.405 to 2.480 GHz with 16 channels

RF communication protocol

IEEE 802.15.4

Power source

High performance: 1.5 V Lithium AAA (L92) recommended; Lower performance: Alkaline AAA -decreased temperature range and battery life

Power consumption

Configuration dependent (see user manual)

Operating temperature

-40°C to +60°C

Angular acceleration limit

500g sustained, 1000g intermittent

Maximum RPM

Operating condition dependent (see user manual)

Physical Specifications

Dimensions

See Datasheet table

Environmental rating

IP 66, tested to DO-160 standards for temperature variation, humidity, and vibration

Enclosure material

ABS thermoplastic

Integration

Compatible gateways

All WSDA gateways

Software

SensorCloud™, SensorConnect™, Windows 7, 8 & 10 compatible

Software development kit (SDK)

Regulatory compliance

FCC (U.S.), IC (Canada), CE (European Union), ROHS
Downloads
Software
Free
SensorConnect is the next generation in desktop sensing software.
From configuration of nodes and starting networks, to collecting and analyzing data in real-time, SensorConnect provides a modern, powerful experience with our Wireless, Inertial, and Displacement products.
Using our intelligent data collection and graphing algorithms, you are able to visualize massive amounts of data instantly, and then zoom in on points of interest just as fast.
Built in MathEngine functionality allows for both real-time and post-processed math, such as generating FFTs, averages, RMS, etc.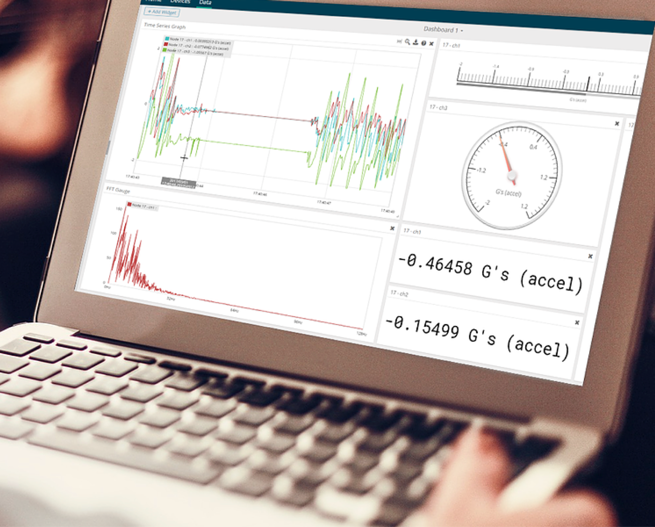 Free and paid plans available
SensorCloud is a unique sensor data storage, visualization, and remote management platform that leverages powerful Cloud computing technologies to provide excellent data scalability, rapid visualization, and user programmable analysis.
LORD sensors can instantly upload their data to SensorCloud via an ethernet-connected WSDA-2000. Once uploaded, your data is securely stored in the Cloud and can be accessed from anywhere, or downloaded for offline use.
Configurable alerts can be set to help notify you of real-time event in your data.
MathEngine allows you to perform analytics on your data, all in the Cloud. Pre-built functions are available for ease of use, while IPython Notebooks allow advanced users to write custom scripts to be run on their data once, or on a schedule.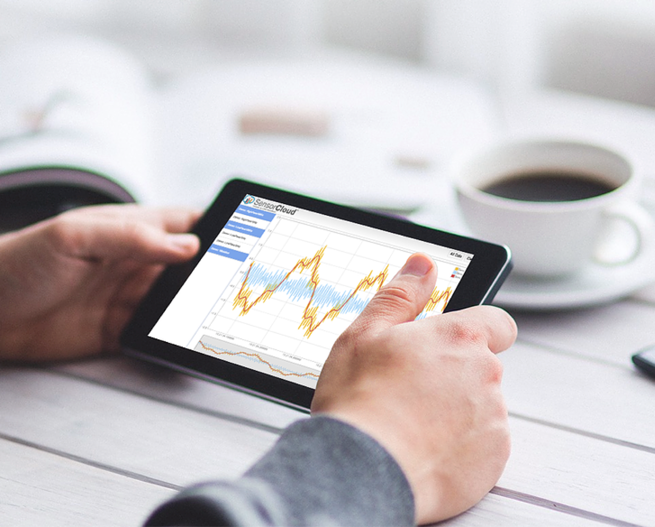 Free and open source API
The MicroStrain Communication Library (MSCL) makes it simple to write code that interacts with our Wireless, Inertial, and Displacement sensors.
MSCL is completely open source and hosted on GitHub under the MIT license.
Full documentation, example code, and a quick start guide are provided to help you get started.
Available for C++, Python, and .NET.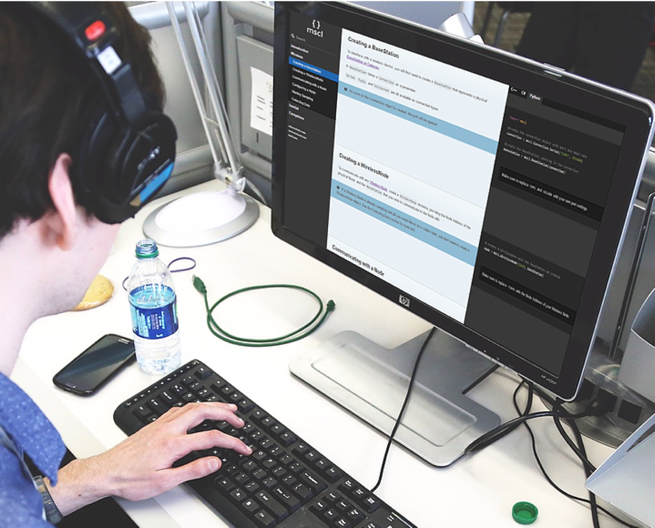 Contact Form
Contact Sales
Please use the form below to contact us or call 802 862 6629.