Applications
Downloads
Tags
Parameters
Related Products
By
Posted

Monday, July 27, 2015 - 11:45
Remote sensing network comprised of low power miniature sensors and cellular interface enables scalable structural monitoring with two way communication for adaptable data collection.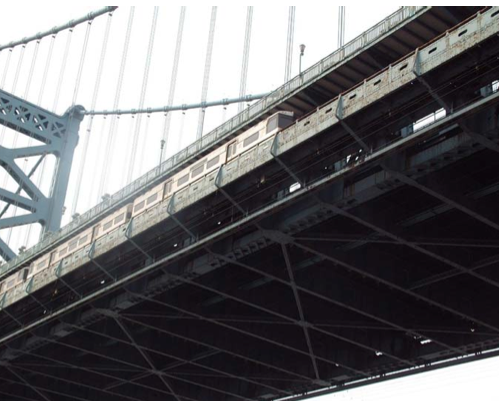 Wireless sensors can improve our ability to monitor critical civil infrastructure, including highways & bridges. However, the distributed application of wireless sensors over long durations can exhaust maintenance resources. The ability to remotely access and reconfigure wireless networks is instrumental in achieving cost effective application.
MicroStrain is a leading manufacturer of miniature wireless sensing solutions for scalable, high resolution monitoring on civil structures. MicroStrain's network supports the ability to remotely modify the operating parameters of wireless sensors after installation. A system consisting of ten wireless strain and temperature sensing elements, and two cell phone enabled base stations has been demonstrated on the Ben Franklin Bridge, which is a major span crossing from Camden NJ, to Philadelphia, PA. The bridge was remotely accessible via remote software and reported strain data when passenger trains cross the bridge. As a result, bridge operators were better equipped to track the conditions experience by the bridge without the liability and cost of frequent network inspections and local reconfiguration.